Description
The flexibility of the levels of Move Ahead allows students to enter at any level. Its thematic approach encourages students to explore English in a variety of contexts and to develop a deeper understanding of how the English language works.
Key features
Provides a systematic coverage of all language skills and vocabulary through interesting and stimulating topics

Presents English through a variety of up-to-date authentic contexts and media, encouraging students to explore English in all its varieties

Offers a flexible unit structure so that teachers can use the page in any order

The Teacher's Book offers support for a wide range of teaching situations, including extra activities for keen students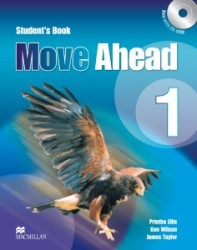 Student's Book with CD-ROM
The Student's Book Pack consists of a topic-based Student's Book containing 15 units, which covers all the core skills in a fun and systematic manner. A magazine section provides fun games for students to tackle, while the review unit reinforces material being learnt. An accompanying CD completes the pack and includes a variety of extra activities.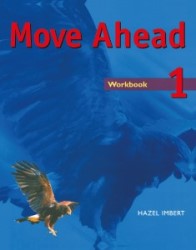 Workbook
The Move Ahead Workbook contains fifteen units, each corresponding to a unit in the Student's Book. The units contain a variety of activities, which provide extra practice for the material presented in the Student's Book, as well as encouraging study skills. A short test covering grammar and vocabulary after every fifth unit is included.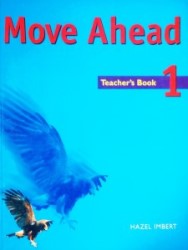 Teacher's Book
The Move Ahead Teacher's Book is designed to help busy teachers by providing a step by step guide for each unit. There are various classroom activities which are designed to be practical and adaptable to a wide range of teaching situations. Also included are extra activities to be used when time allows, or to keep keen students busy.
Check the publisher's website