Description
Ready for First is the new, third edition of our popular FCE preparation course aimed at young adult students training for the Cambridge FCE exam. All four skills are systematically developed and practised in each unit, while in-depth exam training is given in the form of regular 'What to expect in the exam' and 'How to go about it' help boxes. This step-by-step approach ensures that students will be fully prepared and confident when sitting the new 2015 First Certificate exam.
Key features
The course features unique help boxes, such as What to expect in the exam, Don't forget! and How to go about it providing students with vital strategies for succeeding in the exam.

Students will grasp a solid understanding of word building thanks to Language Focus sections, which encourage analysis and revision.

The Presentation Kit with projectable, page-faithful version of the Student's Book, along with embedded class audio and answer key, allows for heads-up teaching and learning.

The course also contains a complete grammar syllabus and reference section for the First exam, making revision and task-planning easy.

Teacher training videos from Roy Norris give teachers a head start and make lesson planning easy.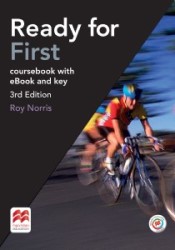 Student's Pack + eBook + key
The Student's Book contains 14 units that prepare students for the FCE. Accompanying the Book is the DVD-ROM containing two computer-based practice tests and video material for the Speaking test. Macmillan Practice Online offers a wealth of extra information and exercises online, while the eBook provides an electronic version of the Student's Book.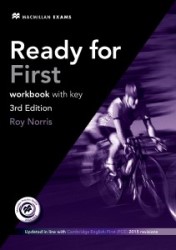 Workbook + Audio CD Pack with Key
The Workbook Pack offers thorough consolidation of the grammar studies in the Student's Book. Perfect for students preparing for the FCE with extra writing practice, emphasis on word building and exam practice in every unit. The included Audio CD contains all the audio needed, making it ideal for revision and homework. This is a 'With Key' version.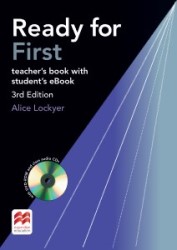 Teacher's Pack + eBook
The Teacher's Book provides step-by-step guidance for teaching the material, along with sample answers and advice on how to approach exams. Accompanying the book is an eBook version of the Student's Book, with an additional DVD-ROM filled with tests, videos and audio. Answer keys and listening scripts can also be found within the Teacher's Book
Check The Publisher's Website