Description
Key features
Appealing course characters and enjoyable stories motivate children

Language is presented through a variety of exciting and enjoyable activities

Units follow a regular pattern giving the children a sense of security

Skills of reading and writing are systematically developed

Memorable songs, chants and raps develop listening and speaking skills

Fun and easy-to-use craft activities help children to learn by doing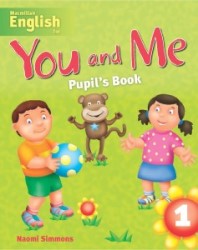 Pupil's Book
The colourful Pupil's Book contains stories, songs, chants and games to keep children interested and motivated. At the bottom of each page there is a star shape on which the children can stick a star when they have completed a session. This will make them feel that they have worked hard, and will build their confidence and enthusiasm.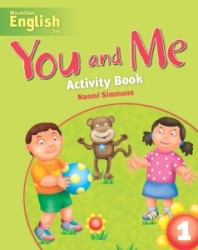 Activity Book
The You and Me Activity Book focuses on reading and writing practice through games and puzzles which are designed to help children develop pre-writing and writing skills. The activities also encourage speech. Each lesson contains a simple homework activity which will help to reinforce the material learnt already.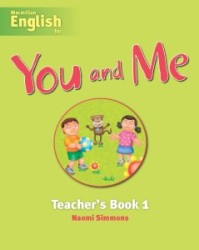 Teacher's Book
The Teacher's Book provides step-by-step plans for each lesson. There are core activities which cover the eight teaching sessions per week, as well as additional activities which can be used at the teacher's discretion. The Teacher's Book contains 18 photocopiable templates which support the art and craft activities, games and writing practice.
Check The Publisher's Website